Presentations are a great way to get your message across, but there's no better way than by getting feedback from the audience. By using slides and graphs you'll be able to effectively show potential investors your company's progress throughout its lifespan.
Presenting to investors can be a daunting task, but there are some simple things you can do to make your presentation more effective. One of these is by finding investors. Read more in detail here: how to find investors.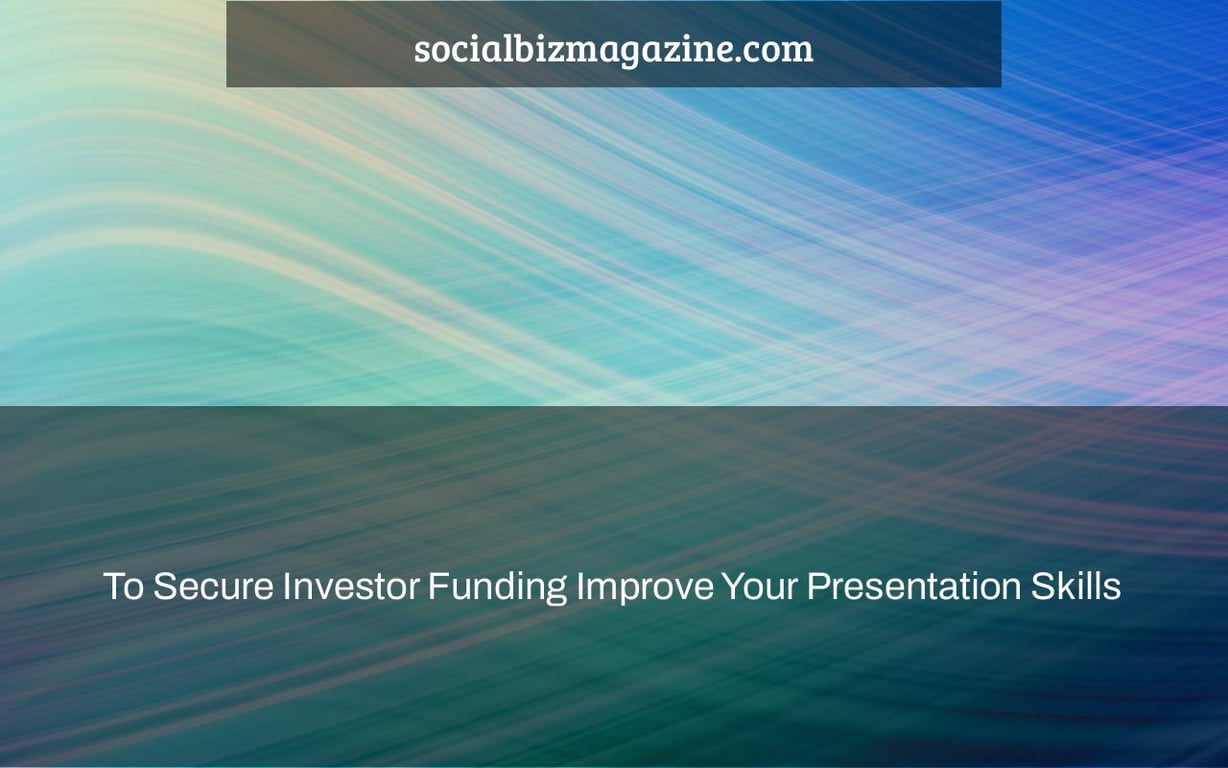 YPO (Young Presidents Organization) has sponsored a "Raising Capital Conference" for the last many years to train entrepreneurs and CEOs who wish to seek venture capital how to make effective presentations to investors. They are certain that if you enhance your presenting abilities, you will have a better chance of attracting investors.
Your pitch has the potential to be a tremendous force in gaining the funding you need. While your business strategy is important, your presentation may make or break your chances. Typically, just one out of every 100 startups seeking finance is funded by venture capitalists.
What steps do you need to take to enhance your public speaking abilities? The importance of time, patience, and practice cannot be overstated. Take the time to fine-tune your presentation so that you can communicate the most important points in a concise manner. Learning about your target audience takes time. It takes time to get the information they need. Learning the aspects of a great presentation — enthusiasm, eye contact, tempo, message clarity, and so on – and how to blend them into your pitch requires time. It also needs practice, practice, and more practice. Practice guarantees that you know what you want to say and that you can express yourself. Instead of wondering about what to say next, you already know what to say, enabling you to be more engaged, passionate, and even brave.
You must impress venture investors if you want to raise money. Than wow them, your pitch must be superior to that of your rivals. Take the time to work on your presenting abilities so you can be the one in a hundred who gets funded.
Watch This Video-