PowerPoint is old, really old. Chances are you've used it at work or in college and know the ins-and-outs of making presentations with it. But there's no denying that PowerPoint has begun to look outdated in regards to its user experience design, which means that new alternatives like Prezi or Beamer exist for when our presentation skills run out of gas.
PowerPoint is a widely used tool in presentations. It has been around for quite some time and it's popularity hasn't waned. However, there are other tools that can be used to make your presentation stand out. These include Keynote, Prezi, Google Slides, or even Microsoft OneNote.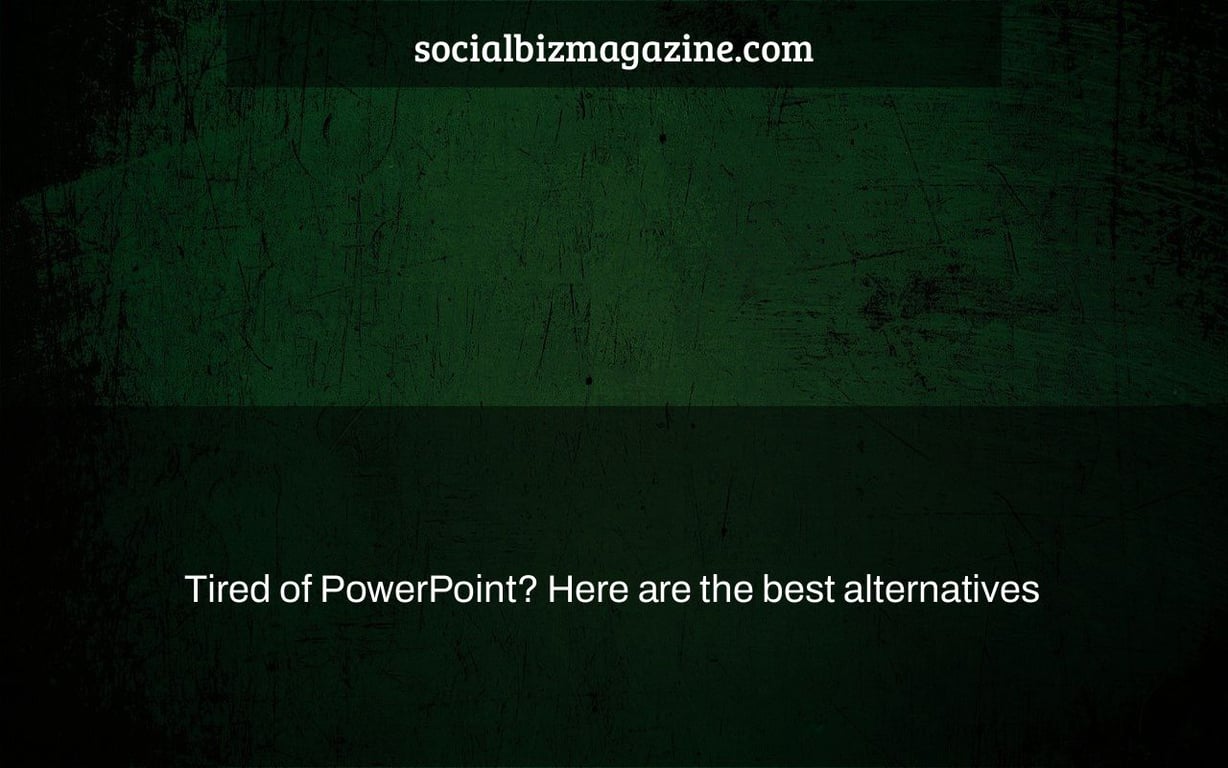 Although PowerPoint is still used for over 95% of slide presentations, it doesn't mean you shouldn't look at other options. We'll go through the main options and analyze the benefits and drawbacks.
Presentations in Google Docs
Google Docs has a free function. (Believe us when we say it's there; you simply don't utilize it.) You'll be frustrated by the lack of capabilities if you're a PowerPoint genius, but it's free, it gets the job done, and the real-time cloud collaboration is fantastic. And, believe it or not, Google Presentations can be used for some really incredible things.
Prezi
Get rid of the boring linear structure of PowerPoint slide presentations. You can zoom and pan across your material using Prezi's breathtaking, immersive 3D experience (yes, 3D). There is a learning curve, but the rewards are fantastic. You may also use Prezi to quickly present your investor pitch by combining the various components of your LivePlan Pitch one-pager.
Note: Resist the urge to go crazy with your presentation and fly all over the screen. You want to wow your investors, not make them ill.
Keynote
A Mac software comparable to PowerPoint that some claim is more appealing and user-friendly (Steve Jobs used it in his presentations — did you expect him to use PowerPoint?) Your slideshow will look wonderful from Keynote if you know ahead of time that they'll be watching it on an iPad or iPhone.
You
Don't hide behind your slides if you don't have to. You'll sell them on you instead of your slide presentation if you have a captivating pitch, one-pager, and, preferably, a product demo. Some of the most powerful presentations don't even utilize slides.
For your pitch presentations, what presentation software do you use? Please tell us what works best for you.
Watch This Video-
PowerPoint is a powerful tool that can be used to create presentations. However, it's not the best tool for every situation. Here are some alternatives that you might want to consider using instead of PowerPoint. Reference: powerpoint alternatives.
Related Tags
free alternatives to powerpoint
google slides
5 minute presentation ideas without powerpoint
microsoft powerpoint